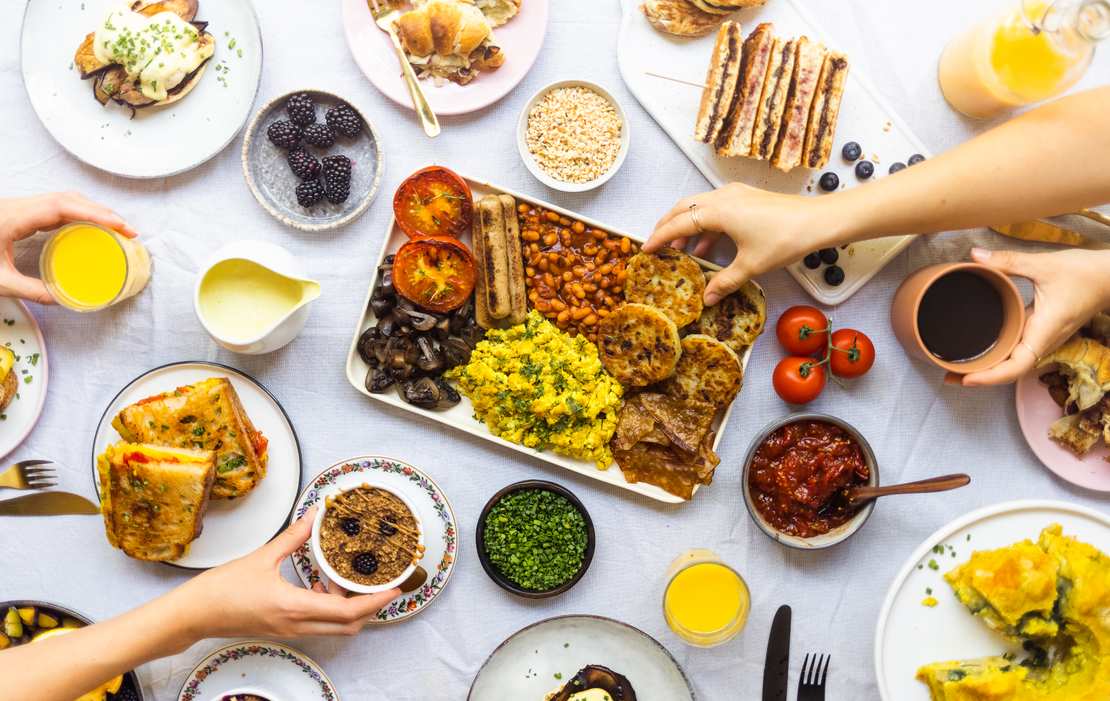 7 Vegan Recipes for Breakfast
Every few months we dedicate a whole week to a special topic on our blog. Following the theme, we publish a new recipe every day, from drinks and snacks to main courses and desserts. So far, we've already celebrated a pasta, party and picnic week and shared seven dishes from our childhood. Check out all past themed weeks here.
We are big fans of an extensive breakfast with fresh bread rolls, spreads, cold cuts, cereals, fruits, and vegetables! But over time, the same dishes and products ended up on our breakfast table. That's why we've come up with a few new ideas for you (and ourselves). We're dedicating a week exclusively to the first meal of the day featuring a croissant casserole, a savory bundt cake and vegan Eggs Benedict? This week, everything we've always wanted but never got ends up on our breakfast plates.
In this article you'll find an overview of our breakfast week. Every day we update this list and add the latest recipe. So if you're one of those people already looking forward to breakfast when you go to bed, this will be your week!
1. Vegan Savory Breakfast Bundt Cake
2. Vegan Croissant Casserole with Plums
3. Vegan Breakfast Grilled Cheese with Tomato Jam
4. Simple Vegan Baked Oats with Blackberries
5. Vegan English Breakfast
6. Vegan Chocolate and Jam-Stuffed Pancakes