Sandwich Sunday: We love sandwiches, but unfortunately, most of the classic and famous ones are not vegan. This is why we're celebrating vegan Sandwich Sunday and present a new veganized classic sandwich each month. From Grilled Cheese Sandwich to Pastrami Sandwich – you can find all our vegan sandwich recipes here.
Say hello to: Meatball Sandwich
About the how and why: Is a meatball sandwich an Italian or American recipe? Let's stay diplomatic and say it's both. The Italian-American cuisine developed around 1900 when more than 4 million Italians immigrated to the US and brought their meatballs and tomato sauce with them. These classic Italian dishes turned into adjusted or further developed Italian-American classics and in the course of this, also the meatballs somehow ended up in a bun.
What's usually on it: If you take a closer look at a meatball sandwich it's fairly simple: there's a longer bun (sometimes a baguette), meatballs and tomato sauce. That's it. Often you'll also find melted cheese on it or some grated Parmesan cheese and sometimes there's even a green eye catcher in the form of fresh basil.
How we do it: Ever since Isa dropped her recipe for vegan Spaghetti Polpetto, we come back to if for our basic vegan meatball recipe. And it's no surprise since 'Polpetta' is Italian for 'meatball'. This vegan meatball is based on kidney beans and also contains onions, garlic and some spices. What makes them sticky is the successful cooperation of rolled oats and mashed beans. Regarding the melted cheese, we go for a already viscous mixture of cashews, nutritional yeast and tapioca starch, so we don't need to melt anything at all.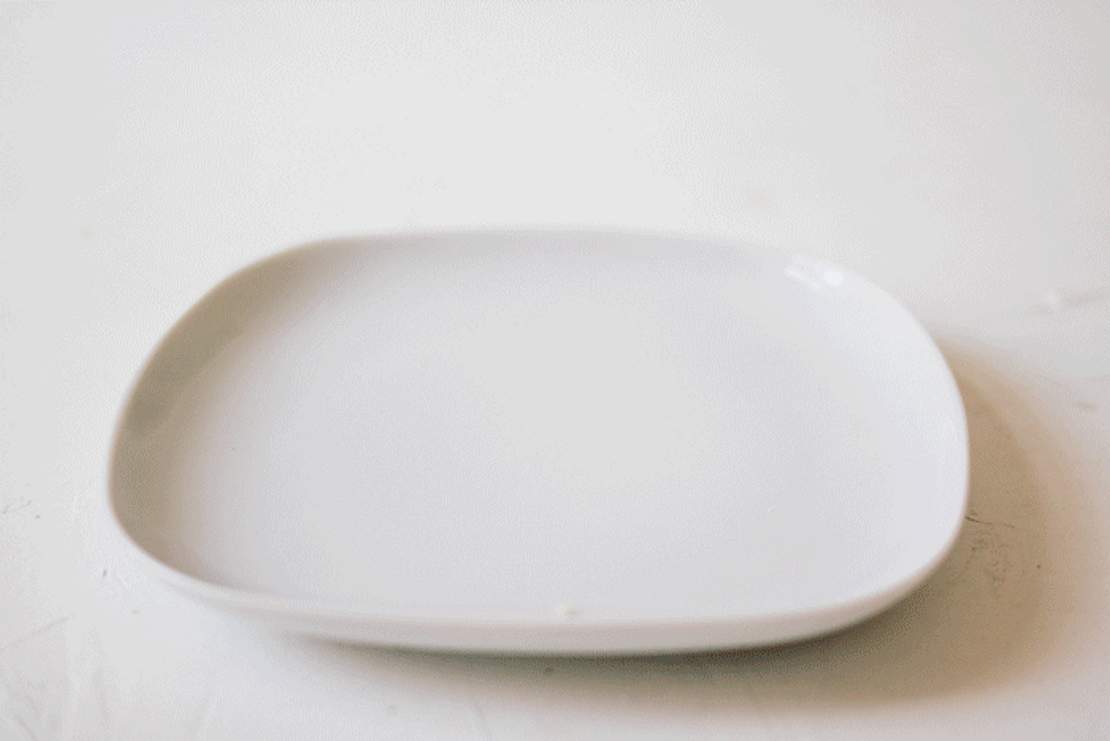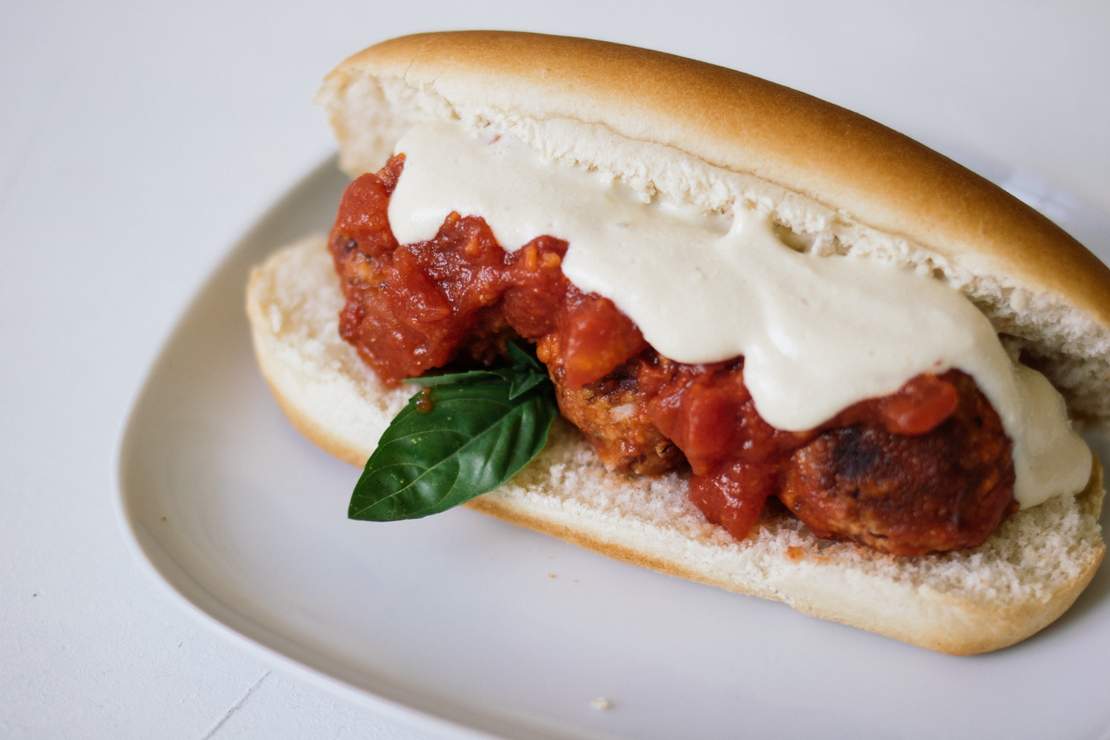 Vegan Meatball Sandwich
Ingredients
4 buns
400 g (14 oz) chopped, cannes tomatoes
1 tbsp dried oregano
fresh basil for serving
Vegan meatballs:
400 g (14 oz) kidney beans
1 garlic clove
0.5 onion
1 tsp dried oregano
1 tbsp tomato paste
1 tsp soy sauce
2 tsp mustard
4 tbsp rolled oats
vegetable oil for frying
For the vegan cheese layer:
100 g (3.5 oz) cashews (soaked over night)
250 ml water
1 tbsp nutritional yeast
1 tsp garlic powder
30 g (2 tbsp) tapioka starch
Instructions
Peel and finely chop onions and garlic. Also roughly chop rolled oats.

Drain kidney beans through a sieve and rinse under clear water, then add to a large bowl. Smash with a fork, then add onions, garlic, rolled oats, soy sauce, mustard, tomato paste and oregano and stir to combine.

With your hands form small balls out of the mixture (you should get approx. 12 'meatballs' out of it). Heat vegetable oil in a large frying pan and fry kidney bean balls for approx. 5 - 6 minutes until they are browned from all sides.

Add chopped canned tomatoes to the frying pan and let it simmer for approx. 3 minutes. Season with dried oregano, salt, and pepper to taste.

Add soaked cashews, water, nutritional yeast, garlic powder and tapioca starch to a high container and blend until a smooth mixture forms. Transfer the mixture to a pot and heat up while stirring until the mixture thickens.

Halve buns and place 3 kidney meatballs inside and spread some of the tomato sauce on top. Add vegan cheesy cream and garnish with fresh basil.
More Sandwich Sunday - Vegan Sandwich Recipes