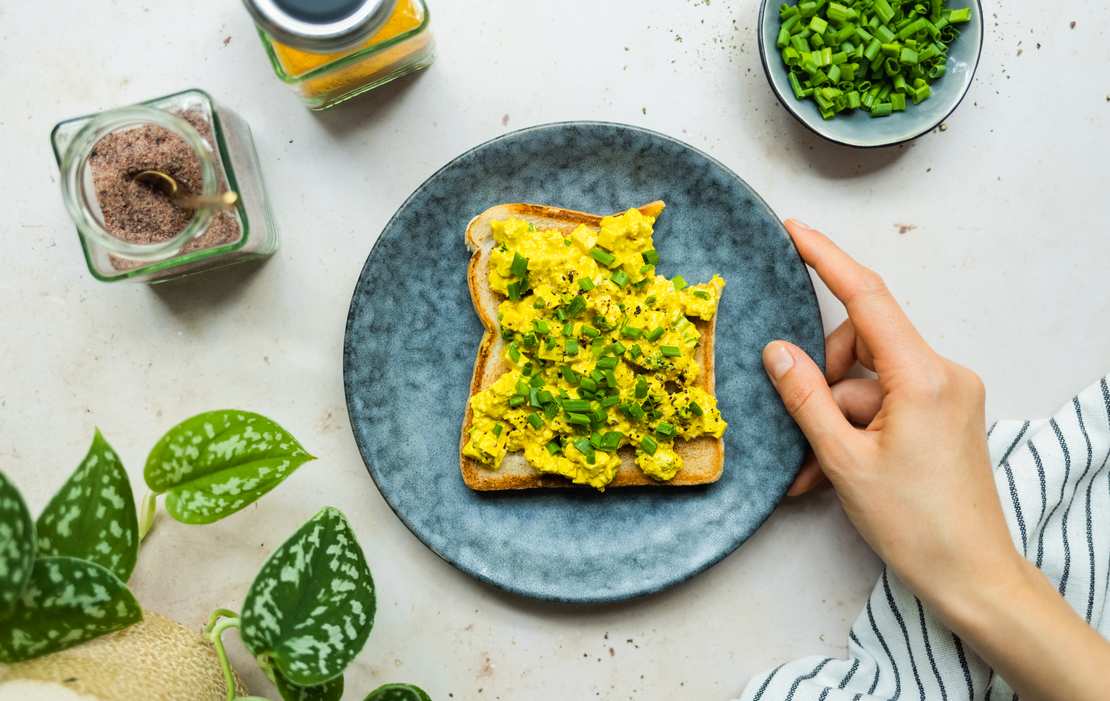 I used to be the egg salad lady at family gatherings. I don't really know why, though, because I didn't like mustard and mayo back then, actually, only in combination with egg salad. Today I don't eat eggs. You can never do it right. There're a few ways to make vegan egg salad, for example with chickpeas or cooked pasta. I like the simple version with tofu the best. But no matter what you throw in, kala namak are the two magic words when it comes to the perfect recipe for vegan egg salad. The Indian salt is available at organic food stores and larger supermarkets and tastes AND smells suspiciously like eggs. We definitely don't want to live without it anymore.
Best case, you would prepare this salad one to two days in advance so that it can sit in the fridge and develop its best taste. Season it to taste again right before serving because the taste can, of course, change a bit. The vegan egg salad was enough to be spread on five large toasts.
Our vegan egg salad is perfect for any brunch, an extensive snack, or for any other time of day when you feel like eating vegan egg salad! Of course, if you're looking for more inspiration for brunch or snack recipes, we have many more ideas, so how about vegan cottage cream cheese, vegan mett (ground pork), vegan cream cheese or vegan obazda?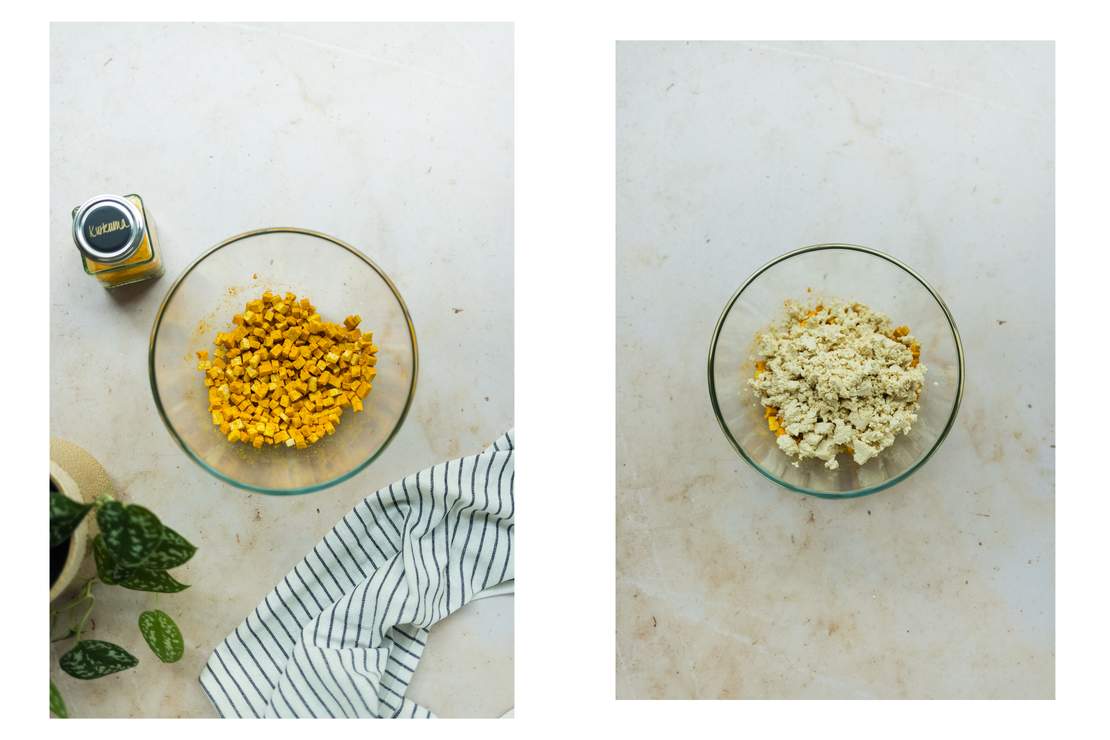 Vegan Egg Salad
500 g vegan egg salad
15 minutes
Ingredients
400 g (14 oz) natural tofu
0.5 tbsp turmeric
15 g (0.5 oz) chives
3 tbsp mustard
5 tbsp vegan mayonnaise
0.5 tsp kala namak (black salt)
2 tbsp lemon juice
salt
pepper
Instructions
Cut about 150 g (5.5 oz) of the tofu into small dices and transfer them to a large bowl. Mix with turmeric so that the tofu takes on a yellow-orange color. Crumble in the remaining tofu by hand.

Add mustard and vegan mayo to the tofu mixture. Finely chop the chives and add them as well. Mix everything well.

Season the mixture with kala namak, lemon juice, salt, and pepper to taste.
Tip: Good egg salad is like good wine, it takes some time... maybe not years, but at least put your egg salad in the fridge overnight. It tastes even better on the third day.