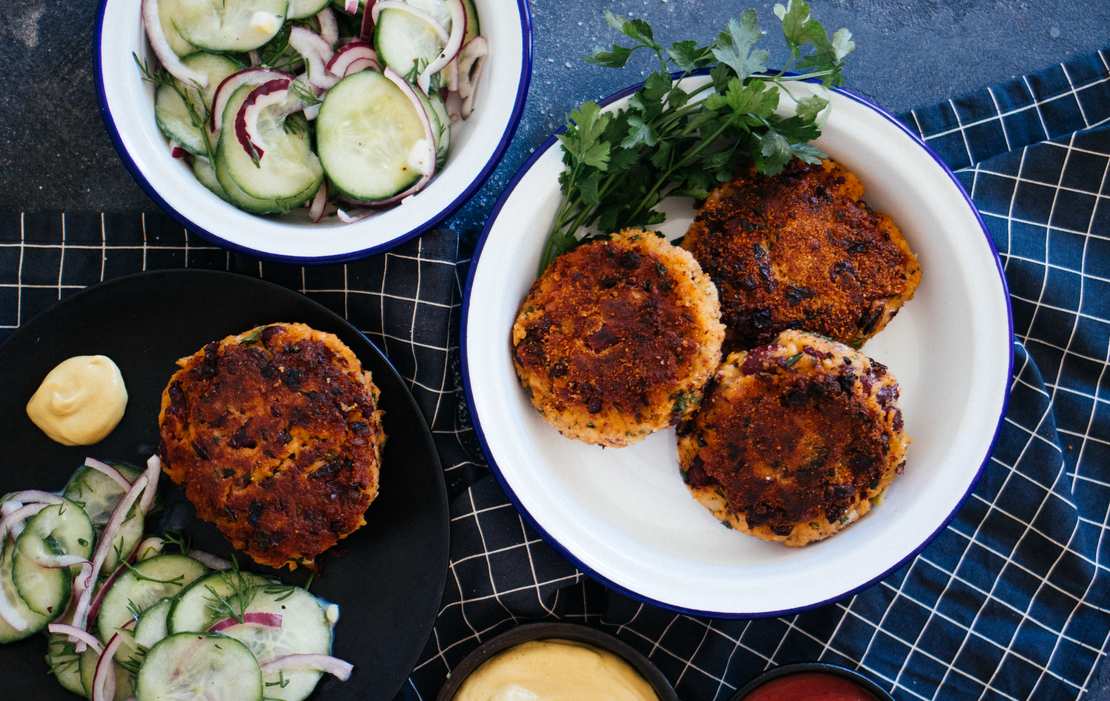 Vegan German Meatballs (Frikadellen)
Make a wish: In our series "Make a wish" we develop recipes to make your wishes come true - whether it's about vegan french toasts or doughnuts. If you also have a recipe that we should cook for you, send us a quick mail to hello@zuckerjagdwurst.com. Until then, find all your previous wished recipes here.
A few months ago, my mother called me and asked me where she can find our recipe for vegan meatballs. We were both equally confused that we haven't published a recipe yet. So I thought about her wish and developed a recipe for vegan meatballs.
But at first, I had a closer look at related recipes. We already published a pasta recipe with tomato sauce and vegan meatballs made of kidney beans and oats. We also developed a recipe for [vegan köttbullar] (https://www.zuckerjagdwurst.com/en/recipes/vegan-koettbullar-swedish-meatballs-with-cream-sauce) that are made of corn, bell pepper, carrots, peas, and chickpeas. However, when it comes to "German frikadellen", I rather imagine a recipe with fewer vegetables and a more savory flavor. So I used fine soy granulated, which we often use as a ground meat substitute. The mustard brings the savory taste, and the kidney beans ensure the perfect consistency. One last recommendation: If you like your meatballs crispy, you should form smaller balls (10-12 meatballs). And now greetings to my mum, I hope you like this recipe!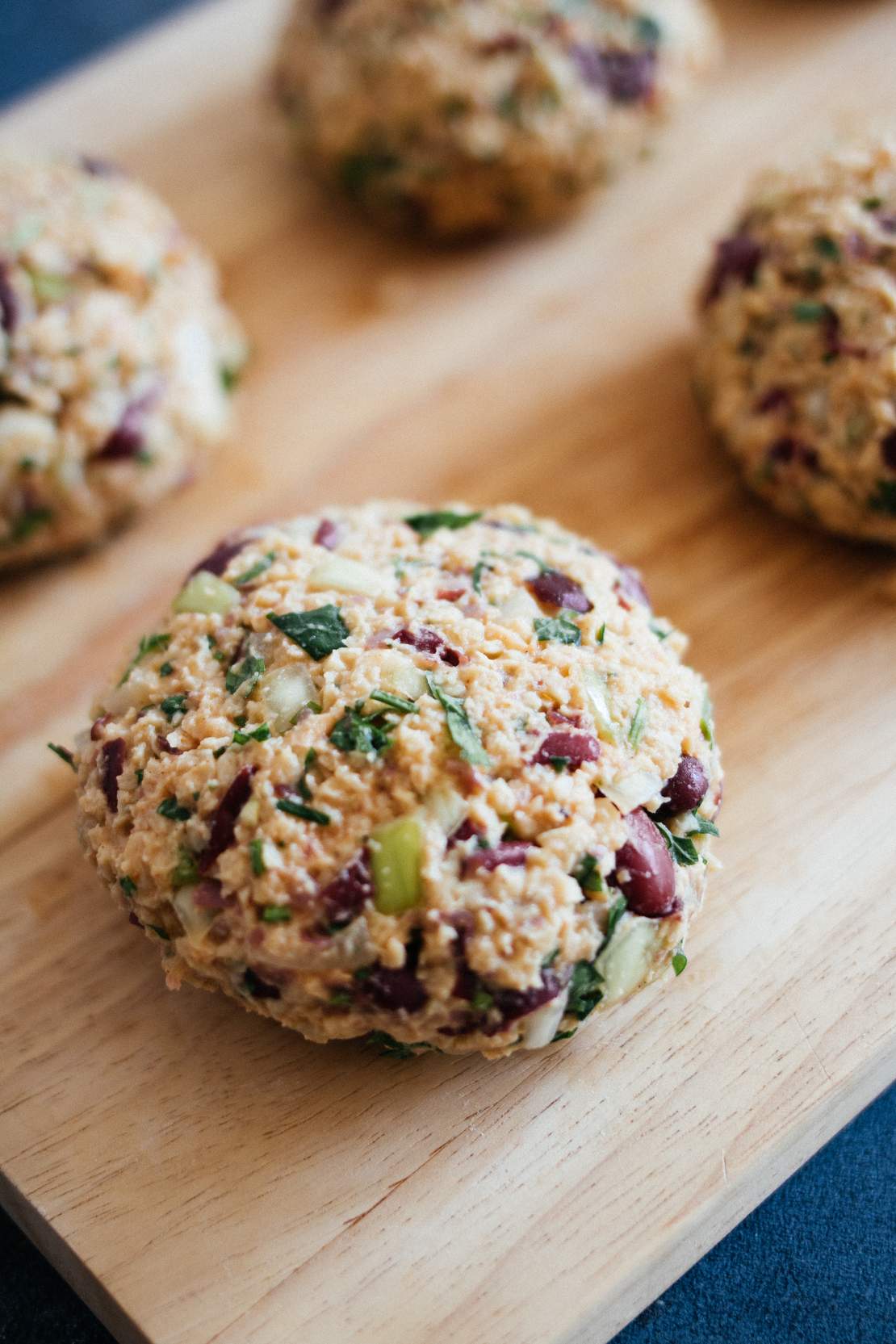 Vegan German Meatballs (Frikadellen)
5-6 big meatless balls / 10-12 small meatless balls
30 minutes
Ingredients
100 g (3.5 oz) TVP granules
1 onion
15 g (0.5 oz) parsley
1 stale bread roll
230 g (8 oz) canned kidney beans
65 g (4 tbsp) mustard
1 tbsp Gemüsebrühepulver
1 tsp sweet paprika
100 g (3.5 oz) breadcrumbs
vegetable oil for frying
salt
pepper
nutmeg
Instructions
Add TVP granules to a large bowl and cover with hot water. Let them soak for approx. 10 minutes, then drain. Squeeze out as much liquid as possible from the granules.

In the meantime peel and finely dice onion. Wash and finely chop parsley. Chop stale bread roll. Drain kidney beans, rinse under water, and let them drip off.

Add TVP granules, onion, parsley, bread roll, and kidneybeans to a bowl. Knead to combine for approx. 5 minutes. Then add mustard, vegetable stock powder, sweet paprika, and season with salt, pepper, and nutmeg.

Form larger or smaller balls out of the mixture. Add breadcrumbs to a shallow plate and toss to coat the meatless balls.

Heat vegetable oil in a frying pan over medium heat. Fry meatless balls for approx. 5-7 minutes until they are browned and crispy from all sides. Drain on paper towels and serve directly.
Vegan Cucumber Salad
Ingredients
1 cucumber
1 red onion
15 g fresh dill
2 tbsp herb vinegar
1 tbsp neutral vegetable oil
3 tbsp plant-based cream
1 tbsp agave syrup
salt
pepper
sugar
Instructions
Wash the cucumber, cut it into thin slices, and put it in a bowl. Salt well and let stand for about 5 minutes. Then pour off the leaked water.

Cut the red onion into thin slices and chop the dill finely.

In a large bowl, blend the herb vinegar, oil, plant-based cream, and agave syrup.

Mix the cucumber and onion slices with the dill and dressing in a bowl and season with salt, pepper, and sugar.