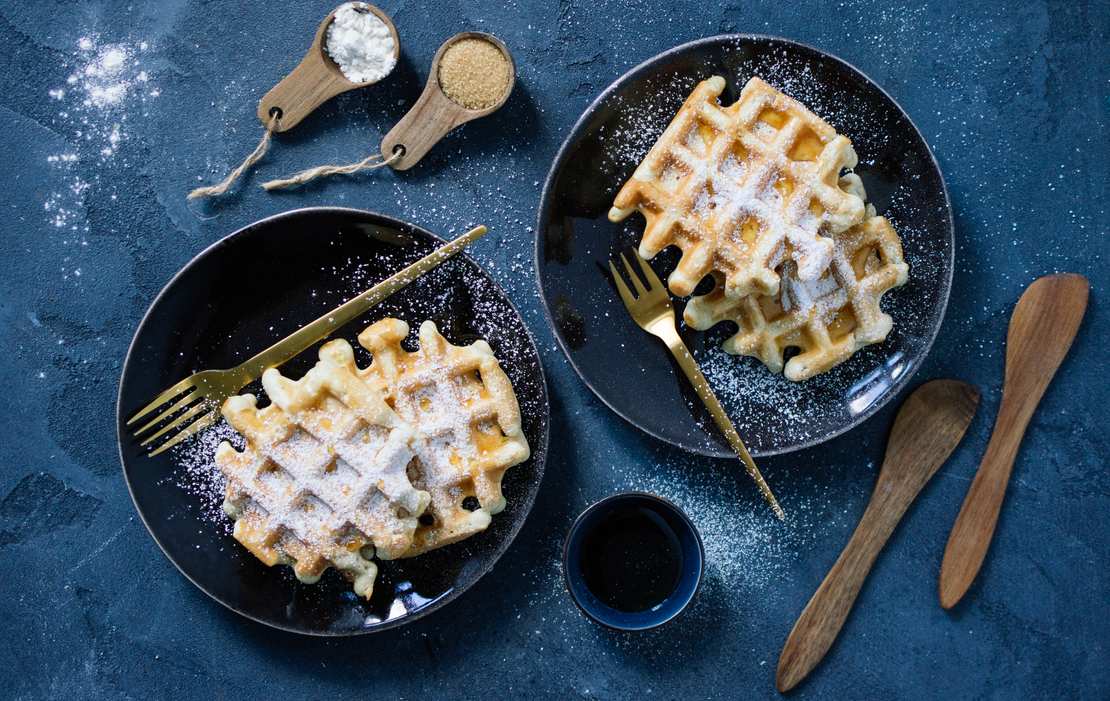 Whether for birthdays, brunch oder parent's evening: you need waffles again and again. So we wrote our basic recipe for vegan waffles down. Top them with cherries, apple sauce, melted chocolate or powder sugar. It's your choice!
Vegan Waffles
Ingredients
waffel dough
300 g (10.5 oz) flour
200 ml (0.8 cup) oat milk
50 g (1.7 oz) brown sugar
1 package baking powder
1 package vanilla sugar
20 ml (0.08 cup) plant-based oil
100 ml (0.4 cup) sparkling water
pinch of salt
additional
vegan butter
toppings: sugar&cinnamon, fruits, apple sauce ...
Instructions
Add all ingredients for the dough in a big bowl. Start with the dry ones and gradually add all the liquids.
Heat a waffle iron and grease with vegan butter.
Cook the waffles until golden and crisp. Serve immediately!